RCJ Retail Consulting Japan Inc. >> TYPE OF CLIENTS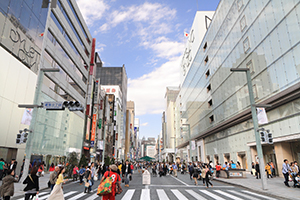 Brands with no current presence in Japan that are considering different options for entering the market, ranging from wholesale solutions, working with partners and franchisees, or establishing a subsidiary for direct operation.
Brands that have limited distribution in Japan, for instance through wholesale, but are looking at setting up directly operated stores.
Brands that already have a retail network for instance in department stores, but are looking at expanding in other distribution channels to reach a different customer base by opening stores in shopping centers, free-standing street locations or outlet malls.
Brands that already have a well-developed retail network in Japan, but are trying to enter or expand in certain geographical areas, and are looking for store locations on a "pin-point" basis, for instance for a flagship store or relocation of existing stores.
Typical clients include global fashion groups, sports brands, furniture and interior accessories brands, as well as retail brands within the food and beverage business.